결제방법
Retail: We accept PayPal and Bank transfer.

Wholesale: In addition to the PayPal/TT, we support Letter of credit(LC).
1. If you want to choose "Bank transfer", please contact us.
2. About letter of credit (L/C), please click here.
3. Below please find the "PayPal" online payment method.

100% Secure!Shop in confidence on our site! We accept Visa and Mastercard as well as Paypal.
Payment
STEP1
Login OR Register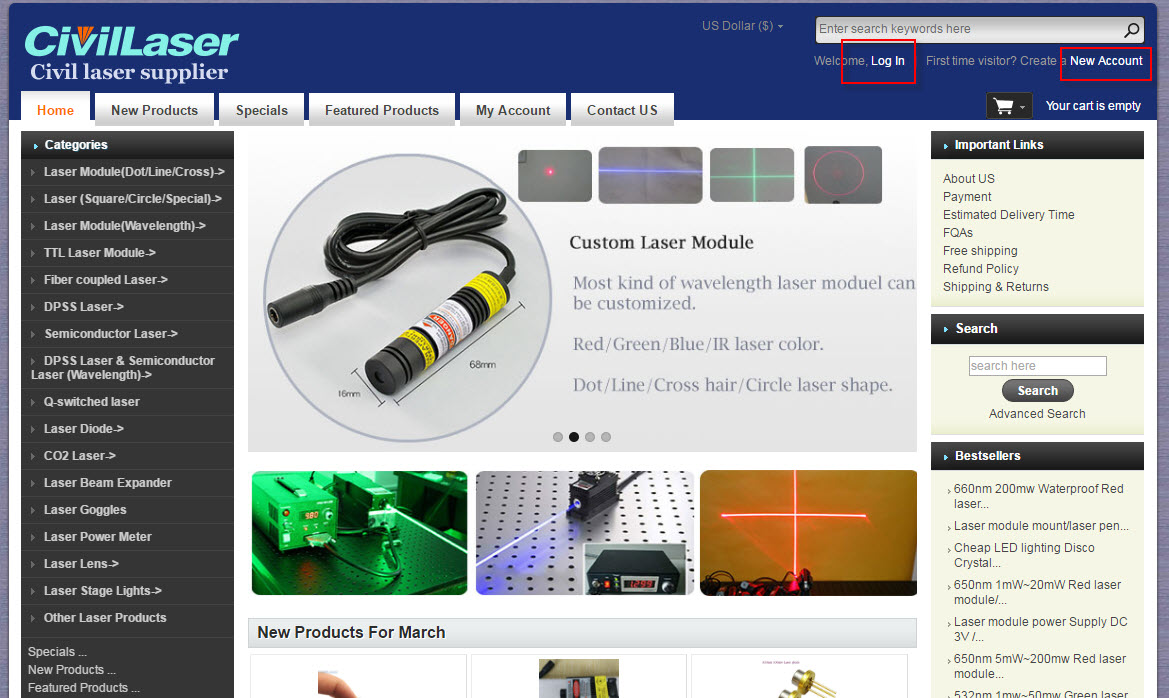 STEP2
Add to Cart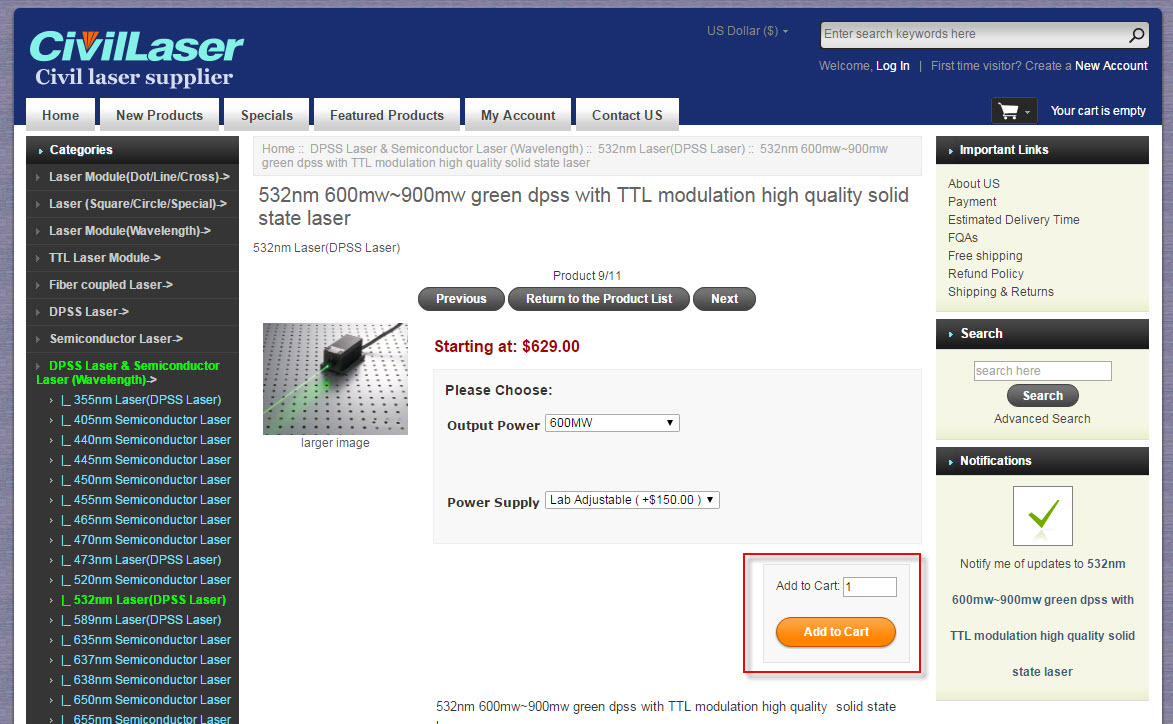 STEP3
Confirm shopping cart and click "CheckOut"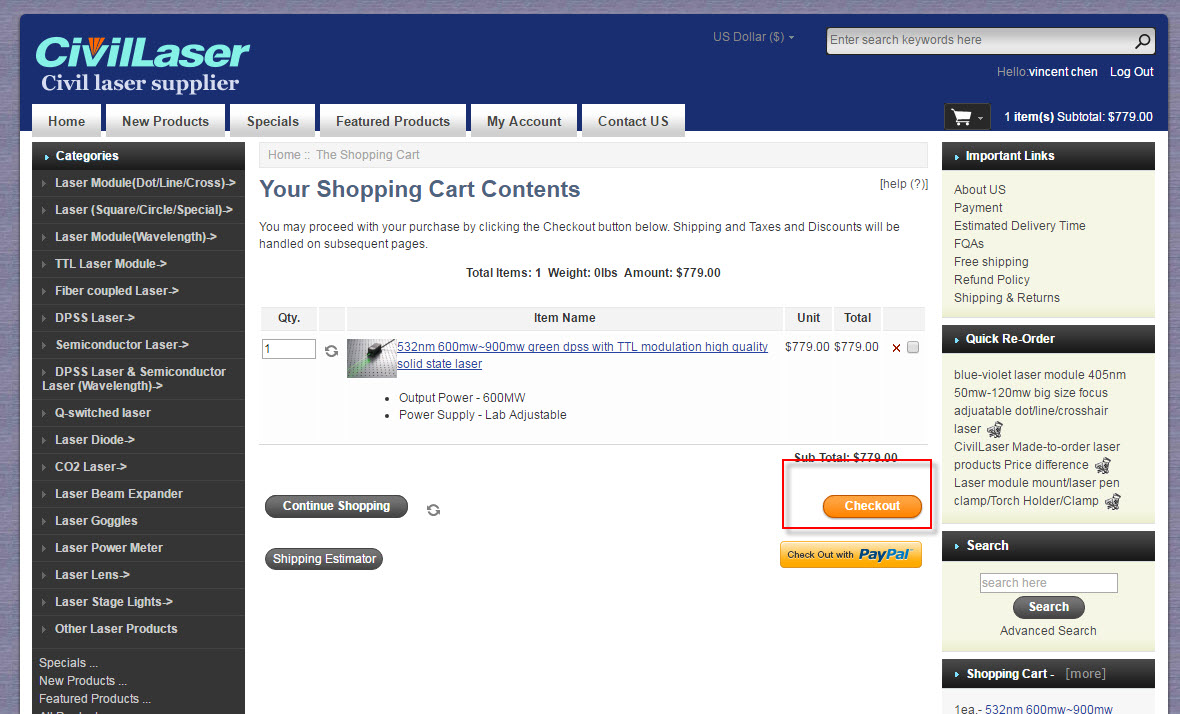 STEP4
Confirm delivery information and click "Continue CheckOut"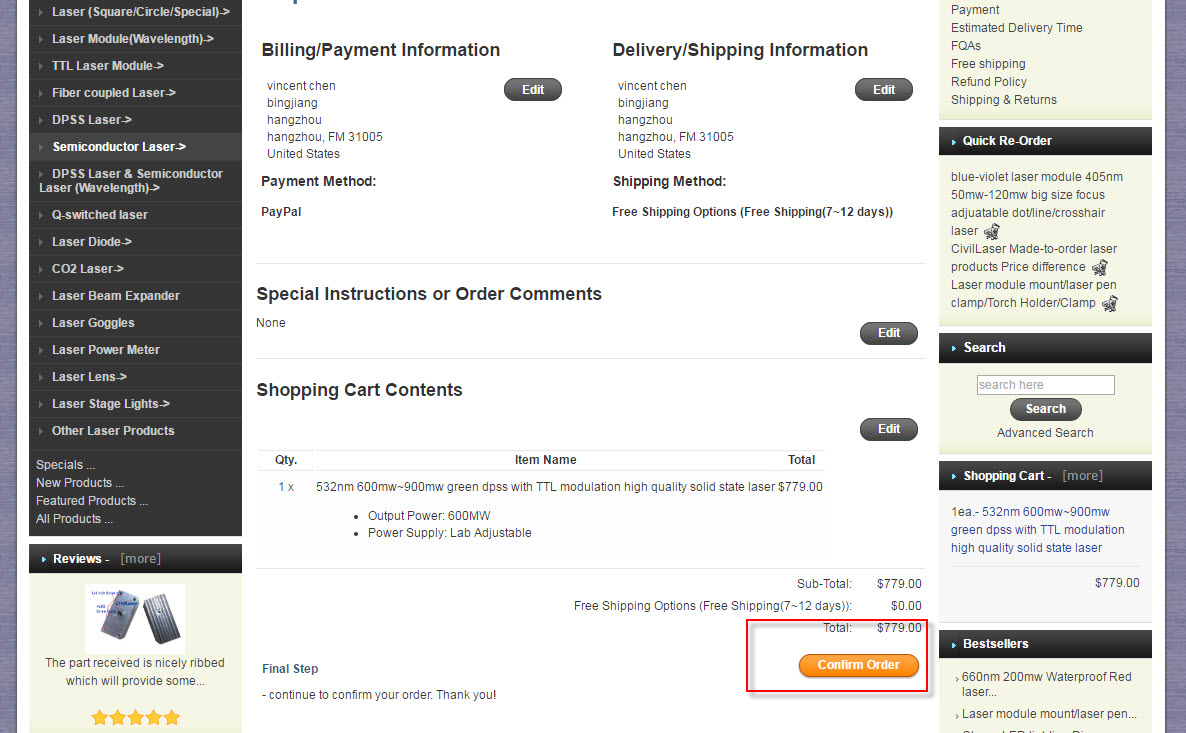 STEP5
PayPal is the faster, safer way to send money, make an online payment, receive money or set up a merchant account.
Our PayPal Account: paypal@civillaser.com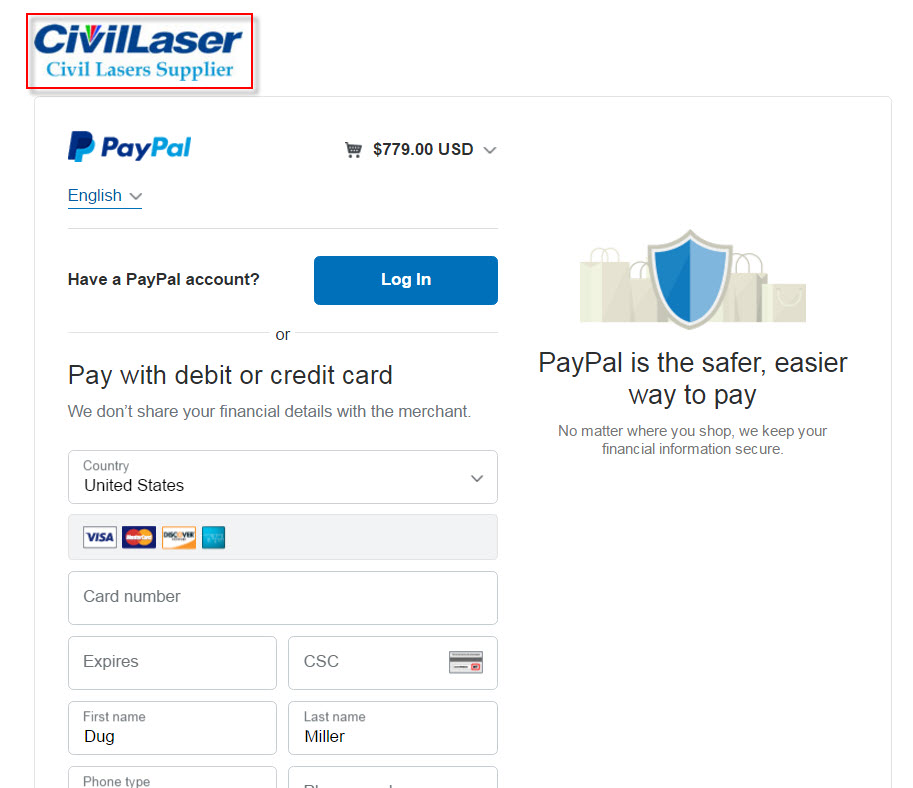 Payment - Letter of credit(L/C)
LC Process

Process:
1. Buyer send the L/C draft to CivilLaser.
2. CivilLaser review the L/C draft. (Mayby there are some items need to be modified.)
3. Buyer send the Original L/C document to CivilLaser.
4. CivilLaser's agent will confirm the L/C with bank.

Note:
1. Alibaba is our export agent.(Our factory have no import and export License right.)
2. Please contact us, we will send the [Instruction for L/C issuing] to you.

Shipping
Different shipping addresses we choose different express companies.
Orders are usually shipped out within the processing time showed in the listing (ASAP) via EMS, DHL, or UPS after the order and payment is confirmed, then the tracking number will be sent out.

Delivery time (We won't be responsible with unexpected delay like custom`s process, weather condition etc.):
EMS: 5 ~ 8 working days; UPS, DHL: 3 ~ 6 working days.;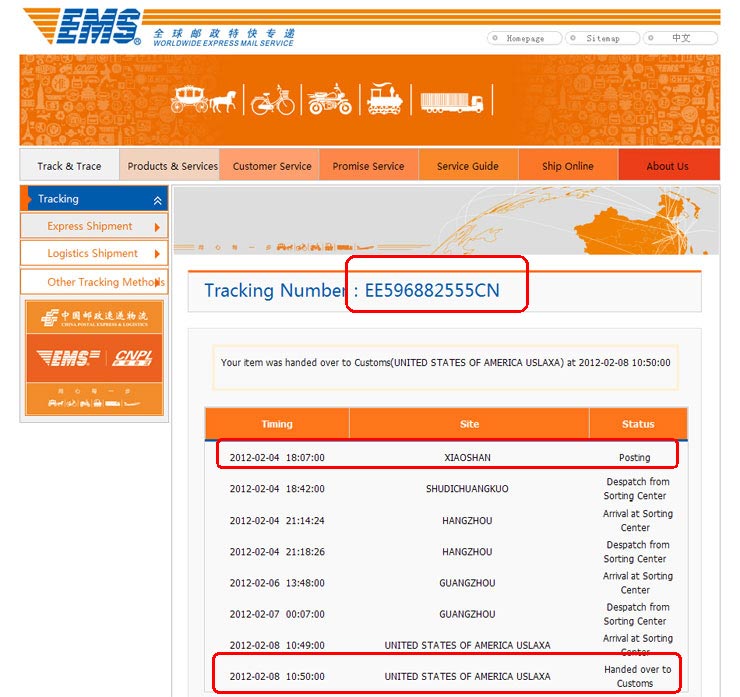 Expected DHL 2~3 days.